Professional Cleaning Services - Johns Creek
WELCOME! You've landed on the home page of one of the fastest growing and most well regarded cleaning services companies in all of Atlanta.  We are a family run/owned cleaning business that proudly calls Johns Creek, Georgia our home.  We specialize in home cleaning, commercial cleaning, and post construction cleaning services.  We are fully licensed, bonded, and insured.  All of our workers are authorized to work in this country legally and speak fluent English.  If you are looking for a reliable cleaning service to make your property sparkle, look no further – CLICK THE BUTTON BELOW to get a FREE, no-obligation quote today!
Free Quote
View Services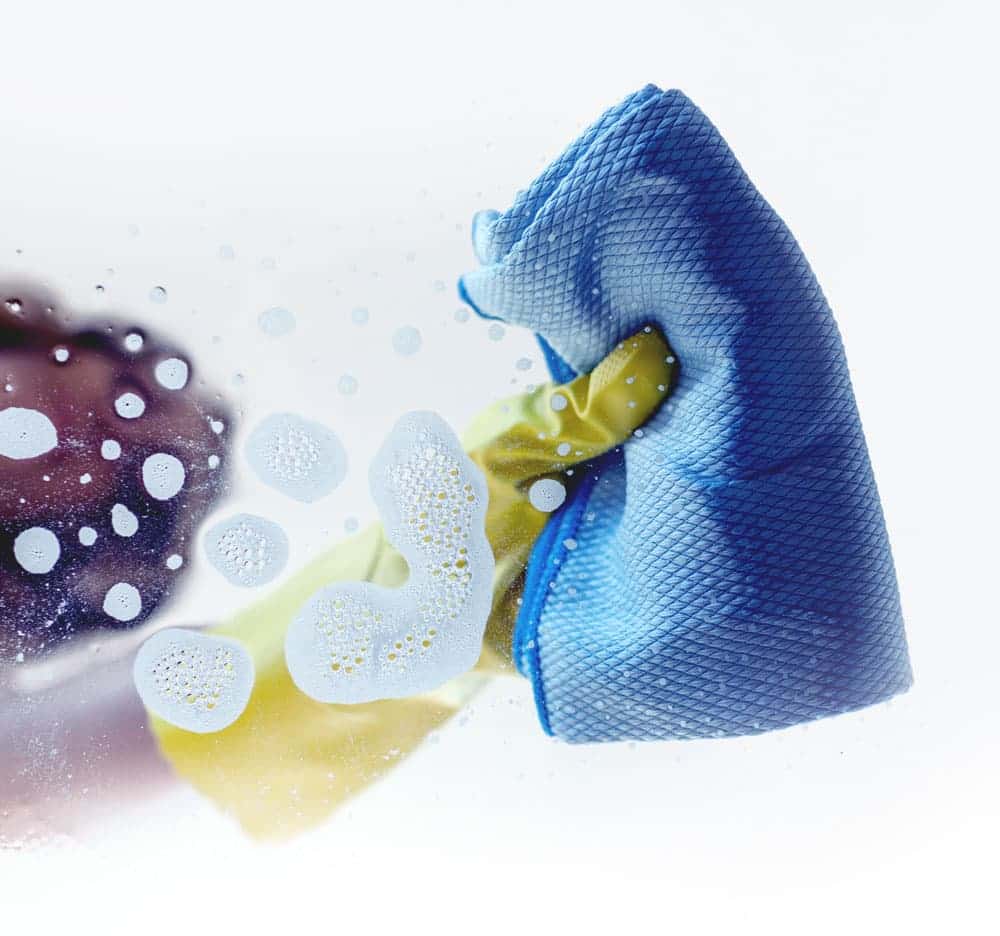 Full Service Residential, Commercial, & Post Construction Cleaning
Professional Home Cleaning –
We provide full service residential (home/apartment) cleaning in Johns Creek and portions of of the surrounding towns of Alpharetta, Duluth, Norcross, Peachtree Corners, and Suwanee.  Our house cleanser are trained to do the most comprehensive house cleaning of any professional cleaning company.  You will be amazed at the through and sparkling clean in you find in your home.
Professional Commercial Cleaning –
If you run a small business with offices, a small retail shop, a health club, small church or school, theater, or art gallery and are looking for reliable and professional cleaning company to provide cleaning services, you've come to the right place.  We will increase your level of clean in your commercial spaces and reduce the time you waste trying to provide a clean healthy environment for your employees and customers.  Let us do the cleaning of your commercial space.
Professional Post Construction Cleaning –
Post-construction cleaning can be a very expensive proposition – IF you let your construction crew do it.  Save money, safe time, and enjoy a cleaner safer work-site by using a professional post construction cleaning service. Our post construction cleaning crews are trained and experienced in all phases of construction site cleaning.  Our construction site cleaning crews can do professional level clean up of your job site at any stage of construction from framing to pre-sale final cleanup.
Professional Home Cleaning Services
Standard house cleaning services included when we clean your home or apartment:
Floors- vacuuming carpets, steaming tile floors, Bona hardwoods
Bathrooms – clean toilets, clean tub, clean and disinfect sink & counters, clean tile walls, clean shower floor, clean shower doors
Kitchens – clean outside of appliances, clean and disinfect sinks and counter tops, wipe down all cabinets, clean outside of range hood
General dusting, including dust ceiling fans, dust blinds, dust baseboards, dust doors
Polish wood furniture
Professional Commercial Cleaning Services
Standard commercial cleaning services included when we clean your small office or commercial space:
Vacuum floors

Steam tile floors

Dust

Clean kitchens/break rooms

Clean bathrooms
Post Construction Cleaning Services
Standard cleaning services we can perform when cleaning your construction job site:
Clean wood scraps
Sweep out house
Dust
Vacuum floors, cabinets, and drawers
Wipe down cabinets, doors, and ceiling fans
Vacuum & wipe down window sills and exterior door threshholds
Trusted & Experienced
We've been in business for five years, serving hundreds of customers' cleaning service needs across Johns Creek.  In all that time, we've never had a complaint lodged with any agency. You can trust us to do the job right.
Reliable & Fully Insured
We are licensed, bonded and fully insured.  We go through great pains to hire quality professional cleaning team members.  It is a pains-taking process to find highly reliable top-quality employees.  We are proud of our team.  You can depend on us to do what we say, and be there when we promise.
No Contracts
We don't require you to sign any contracts.  You are never locked in to using our service.  The only guarantee that we have that you will continue using our professional cleaning service is the qulaity of our work.
Satisfaction Guaranteed
Your satisfaction is guaranteed.  If there is ever any problem with how your property was cleaned (and it is rarer than a duck-billed platypus) just let us know.  We will return within 24 hours and make it right.  We know you'll love the professional level of clean we leave your property.  We depend on your happiness to grow our business.

"What a wonderful job! We used them for Move-In cleaning as we moved in to our new home. The attention to detail was awesome and our re-sale looked brand new! From the ceiling fans to the baseboards, there was nothing that was missed. I would highly recommend Mandy to anyone looking for a move out/in cleaning or cleaning on a regular basis. We could not thank her enough for all of her hard work! The rate was competitive and I will definitely be using her again." – Sandra B.
"After letting go of my old cleaners and attempting to clean on my own, it put stress on my family and myself. I welcomed Mandy and crew into my house only expecting it to look and feel as it had before I let my other cleaners go. Instead, as soon as the initial cleaning had been done, my house was cleaner that I had seen it in years! I'm so thankful to have found a company that brings professionalism, attention to detail, and hard work to the table. Mandy is a unique and personable individual that I will always recommend to clean any home or business." – Pauline S.
Additional Cleaning Services
Carpet Cleaning
If you need the carpets cleaned in your home or apartment, we can schedule a special trip for that. As always, your satisfaction guaranteed.
Window Cleaning
We can clean the insides of your windows in your residence, your commercial space, or your construction job site.  Just let us know ahead of our visit.
Refrigerator Cleaning
We can clean the refrigerator(s) in your home of commercial space during our regular visit.  Just let us know ahead of time so we can set aside some extra time.
Pressure Wash Driveway
We can pressure wash your driveway at your construction job site to remove the dirt and grime ground in by construction vehicles.
Trash Removal
If you wish, we can add trash removal to our cleaning schedule at your commercial space.  We will collect trash from all receptacles and deposit it at the appropriate collection area.
Oven Cleaning
If it's time for you oven to be deep cleaned, let us know before we visit and we can accomplish that for you.  Usually it doesn't require us to schedule extra staff, just a bit of extra time.
Pressure Wash Patios & Walks
If you want the patios and walks of your construction job site to look like they have just been poured, prior to sale, we can make that happen.  Just let us know ahead of time as we don't usually travel with our pressure washing equipment.
Spring Cleaning
After a long winter of being inside, and bringing harsh weather dirtied shoes and wet clothes into your home, you'll probably need a spring cleaning.  We can help make your home or apartment as fresh as the spring air outside.  It's a more comprehensive session that a regular house cleaning so schedule ahead of time.
Move In/Out Cleaning
One of the best moves you can make prior to moving into your new home is to let us do a thorough deep clean of the entire premises.  That way you'll be starting out with a super clean, germ free home.  Same thing goes for when you move out, you'll be doing whoever moves in a huge favor.  It can even help you get your deposits back if your a renter.
Hand Wash Blinds
Perhaps before you started using us to clean your home, the dusting of your blinds was overlooked.  That can lead to caked on grime that can't be removed by dusting during our regular cleaning services.  Have no fear!  While it is an extra cost, let us renew your blinds and make them look the best they can by hand washing them.  After that, our dusting during regularly scheduled home cleaning visits will ensure your blinds stay looking great.
Hand Wash Baseboards
Because your baseboards stick out from the wall they have a horizontal surface that can collect dust.  That's why dust baseboards is one of our standard house cleaning services.  However, if it is done on a regular basis, just like you blinds, that dust will get caked on.  The only way to get rid of it is to hand wash the baseboards.  Let us take care of that for you.  After we clean them, our regular dusting schedule will keep that black looking mess from caking on your baseboards.
Hand Wash Doors & Frames
There is almost nothing that can be done to keep you doors and door frames from getting dirty.  Every time someone passes through and touches any part of the door or frame with their hands, they transfer oils which attract dirt.  The only thing that can be done is to clean them on a fairly routine basis.  Let us take care of that for you.  It does cost a bit extra, but if you give us the go ahead, you'll never have to worry about looking at dirty doors and door frames again.
Recent News & Articles 
on Home Cleaners Johns Creek
Check out some of our most important and/or most recent topical articles about house cleaning, commercial cleaning, and post-construction cleaning.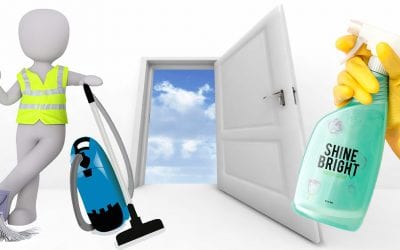 If you are on the fence about whether or not you should hire a house cleaning company to do regular cleanings of your home, I hope to help tip you over to the affirmative side of equation with this article.  I'm going to give you 5 reasons or benefits of hiring a...
read more
Request Your FREE Quote on a Customized Plan from Home Cleaners Johns Creek Today