Get In Touch
As the premier provider of professional home cleaning, commercial cleaning, and post-construction cleaning services in the Johns Creek area, we'd love to hear from you.  It would be our honor and privilege to prepare a FREE, no-obligation quote for you on your cleaning service needs.  Use the button below, or call, or email us.  We'll answer as soon as possible. 
Get a Free Quote
Why should I hire you versus some other cleaning company?
That is a very good question.  It is one that we are happy to answer. 
First we have a 100% SATISFACTION GUARANTEE.  If you are ever unhappy with the quality of our work, we will come back within 24 hours and re-clean whatever you have issue with, until you are completely satisfied.
Second, I'm happy to say that we have only had one customer cancel our service because of any kind of issue in the 5 years that we have been cleaning houses in the Johns Creek area.  I would never disparage any customer, but you know it is impossible to please everyone all the time.  That said we do our very best.
Third, we live by word-of-mouth advertising.  If we don't do the job right and leave customer ecstatic with the result, then our business would die.  I'm happy to say that we are one of the fastest growing house cleaning companies in Johns Creek, and perhaps all of Atlanta. 
How does hiring you work? What should I expect?
Hiring us starts with you filling out the online request for a FREE quote.  Once we receive your quote request we will review it and someone from our team will call you to set an appointment to go over our customized quote with you.  
We have a very extensive list of standard services that we perform during every cleaning, be it residential cleaning, commercial cleaning, or even post-construction cleaning.  Having said that, we want to make sure that we understand anything that might be of particular importance to you.  During that meeting our team member (usually the owner) will provide you with a guaranteed quote for the service as agreed upon.
The next step is to get you on our cleaning schedule.  Depending on your available time slots, the regularity of the cleanings you want, and our other scheduled professional cleaning service clients, we will agree upon a set schedule for the cleaning of your property.  We do have a cancellation policy, which is rarely if ever necessary to enforce.  You will be informed about that during the initial meeting with our team member.
After that, you should expect to relax and enjoy the cleanest home, office, or construction project that you've ever experienced. All at a very fair price and with zero hassle.
How do your prices compare with other cleaning companies in Johns Creek?
Our prices are very fair.  You can read in-depth in an article right here on our blog on some of the things to think about when comparing prices.
I guess the main thing that you should know is that we charge by the job, not the hour.  We bring a whole team of professionally trained and dedicated crew members with tons of experience in cleaning to the highest standards when we visit your property.  We do the cleaning efficiently, with professional equipment, in a standardized and efficient manner. 
We clean your property much faster and much better than our competition.  You will not find a company that can offer the same level of service & satisfaction in residential cleaning, commercial cleaning, or post construction cleaning for anywhere near the same price.
Do I need to be present when you clean my property?
You do not, but you can be if you wish. 
Our company is fully licensed, bonded, and insured for your protection.  We hire only people eligible to work in the United States.  You can rest assured that we will treat your property as if it was historical monument open to the public and all the furnishings are valuable antiques.  We know that you don't want anything bad to happen to your property or belongings during a professional cleaning.  That is why we take the utmost care.
We are happy to have you observe our work and continue to do so for every cleaning schedule.  However, most, if not all, of our clients eventually give us a spare key or a code to enter the property during their absence.  It only makes sense.  One of the big benefits of suing a professional cleaning company to clean your home, clean your office, or clean your construction site(s) is so that you can do other more important or more fun things.  You can hardly do that if you are looking over our shoulder.
Some of the reasons that you can feel confident in giving us access to clean without you present are:
We are fully insured, licensed, and bonded.
We have a 100% satisfaction guarantee.
None of our team members will ever eat, smoke, or drink while on your premises.
None of our team members will use any of your appliances or facilities on your premises.
How should I prepare my property before your arrival to clean it?
Another great question.  Let me answer it by giving you instructions that pertain to all three categories of cleaning that we provide – residential cleaning, commercial cleaning, and post-construction cleaning.
Residential Cleaning –  we do not do dishes or laundry.  We do not clean fireplaces.  We do not put away clutter.  To prepare for a home cleaning visit you should:
Put away clothes and toys.
Remove clutter from furniture.
Remove any dishes from the sink.
If we are cleaning your stove/oven, remove any pots and pans.
Secure any pets that might try to get out during our visit.
Commercial Cleaning – we do not remove stock from retail aisles. We do not pickup and move furniture. We do not do dishes or clean pots and pans in breakrooms.  To prepare for our cleaning visit you should:
Make sure hallways and aisles are clear.
Make sure anything that is trash (if we are doing trash removal) that is NOT in a trash can is marked as such.
Make sure cash and valuables are put away safely.  Not because of our crew or what they might do, but to protect them and yourself from something happening.
Make sure counters and desks are cleared for cleaning.
Make sure that areas on our cleaning list are open and unlocked.
Post Construction Cleaning – we do not move piles of building materials, nor can we move equipment or vehicles.  To prepare for our cleaning visit you should:
Make sure that rooms to be cleaned are cleared of equipment and building materials to be installed.
Make sure that portable tools are secured an off of floors and counter tops.
Make sure that if we are pressure washing surfaces, there are no vehicles or equipment on those surfaces.
Make sure that if there are any problems with temporary power, you tell us BEFORE we arrive to do your post construction cleaning. 
What kind of contract do I have to sign?
There are no contracts when you hire our company to professionally clean your property.  We want you to be a client for life.  The best way for us to make that happen is for us to do an outstanding job every time we clean your house, your office or retail space, or your construction site.  We will clean your property for as long as you need it cleaned.
Need to Make a General Inquiry?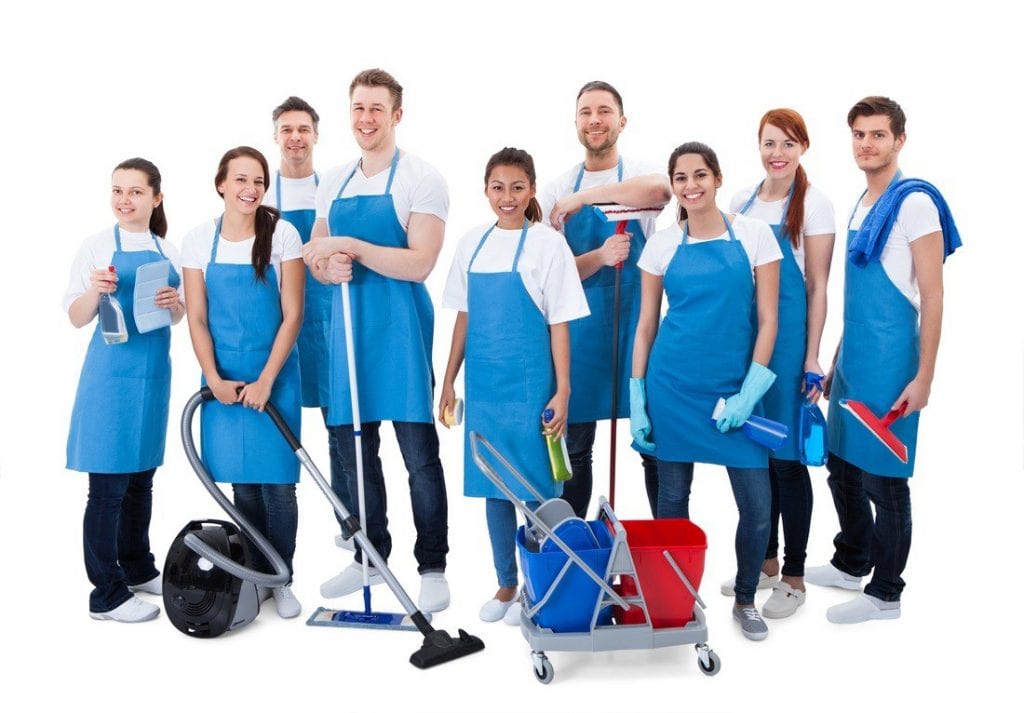 The Dedicated House Cleaning Crew of Johns Creek
Your "Go To" Professional Cleaners for House Cleaning in Johns Creek, Ga
One of the most beautiful cites in all of Georgia is Johns Creek.  Its residential character and carefully planned growth and development have made it a home treasured by those who live there.  We live there too.  We're your neighbors and we know that just like almost everyone in Johns Creek, you take pride in taking care of your home.  When it is time to get some help cleaning your home you can count on us – we're the house cleaning experts of Johns Creek.
From small one bedroom apartments to palatial mansions, we can handle house cleaning chores for Johns Creek homeowners. We do everything from Spring Cleaning, to recurring house cleaning, to special additional cleaning jobs like refrigerator, oven and other appliance cleaning.

"What a wonderful job! We used them for Move-In cleaning as we moved in to our new home. The attention to detail was awesome and our re-sale looked brand new! From the ceiling fans to the baseboards, there was nothing that was missed. I would highly recommend Mandy to anyone looking for a move out/in cleaning or cleaning on a regular basis. We could not thank her enough for all of her hard work! The rate was competitive and I will definitely be using her again." – Sandra B.
"After letting go of my old cleaners and attempting to clean on my own, it put stress on my family and myself. I welcomed Mandy and crew into my house only expecting it to look and feel as it had before I let my other cleaners go. Instead, as soon as the initial cleaning had been done, my house was cleaner that I had seen it in years! I'm so thankful to have found a company that brings professionalism, attention to detail, and hard work to the table. Mandy is a unique and personable individual that I will always recommend to clean any home or business." – Pauline S.